Geeky: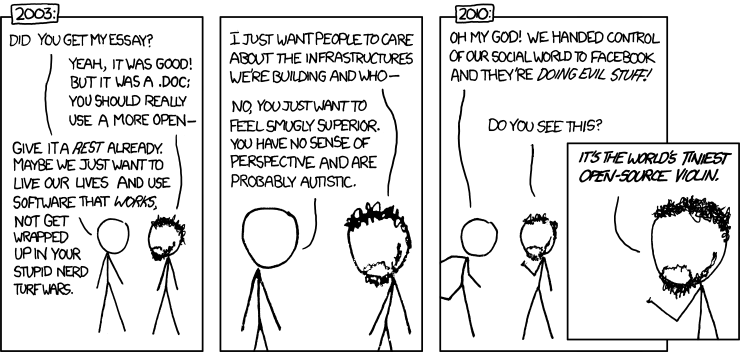 It goes without saying, the bearded guy is me. Except, well, for what should be obvious reasons, I have no beard.
Getting from here to there:
The WTF list:


I lived in Sioux City a couple years when I was growing up. I must say, they had the most excellent sledding in the winter. But seriously, they couldn't get a band together to play the song's music instead of (badly) overdubbing the lyrics on top of the actual song? That song which still evokes memories of the worst of 80s music and music videos in my brain?


see more Lolcats and funny pictures
Vengeance is a dish best served... icky.
A psychological study says that listening to people on their cell phone is annoying because our brains have to work overtime to fill in the unheard half of the conversation. Yeah, because I'm sure I really would have enjoyed listening to that teenage girl on the bus whining to her mother if I had been hearing both sides of the conversation. "But, Mooooooom, why couldn't you pick us uuuuuuuup so we wouldn't have to take the buuuuuuuuus?" Mom: "Because the chicken crossed the road to get to the other side!"
Just... WTF polling results.
Cracked.com does the RIAA's math and finds that your 8Gb music player, fully loaded, is worth over $764 million dollars! Whoa!
And last, but not least, Kristin Hersh's upcoming studio album

Crooked

is finally winging its way to Strange Angels like me.
(What's a Strange Angel? As an artist with no major label backing her financially, Hersh and her manager/husband put together a new business model to fund new music. You can read about it at
CASH Music
.)